---
After downloading the CuteFTP software from here, as shown in the image below, right-click on General FTP Sites and create a new site through the New menu.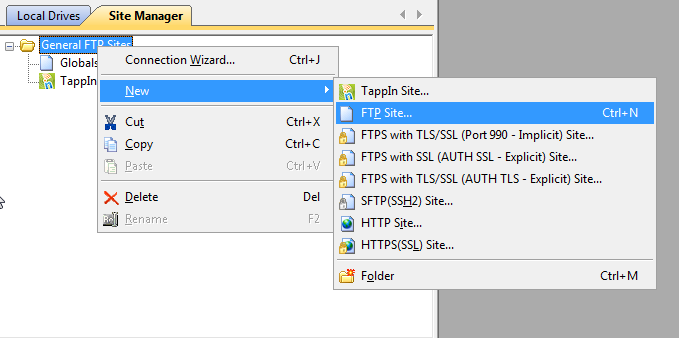 In this menu and in the General Tab, make the following settings.
Your username and password are the same as your username and password on the internal network.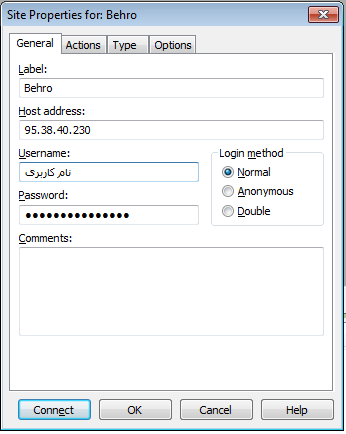 In this menu and in the Tab Type, set the port to 4040.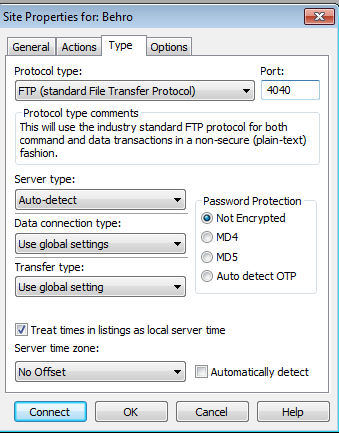 Then click the OK button.
The Behro menu will be displayed on the left side of screen. By double-clicking on the Behro menu, you will be connected to the required page.
After logging into the FTP Server (using CuteFTP software), each user has access to one of the following folders, depending on their level of access.

The folders in the image above have been created to exchange information between the personnel of each department and with certain access.
FTP Projects folder:
This folder is created to store information and documents which are attached to letters, and all personnel have access to this folder. The above folders are available only to colleagues through the internal network and the following address.
sharepoint.behro.net/FTPServer//