---
Official operation of Aghdasiyeh station, line3 of Tehran metro
The official opening of the of Aghdasiyeh station in Tehran metro line 3, is another outstanding and effective engineering service of Behro Consulting Engineers in the Tehran and other Iran's metropolises metro network.
Aghdasiyeh (W3) Station
Aqdasiyeh (W3) station is the last station of Tehran metro line 3 that is operated. This station is located in Aqdasiyeh Street, near Aqdasiyeh Square, in the northea of the city, in District 1 of Tehran Municipality.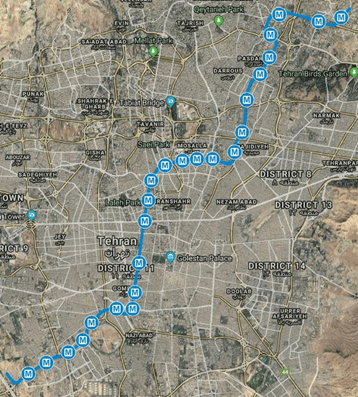 Station installed equipment
2 LPS

Escalator

installed for opening: 8 (12 in total)

Elevator installed for opening: 1 (5 in total)

Signaling

Clock

CCTV

Pager

Entrance gate

Telephone

Radio System

DWP
Key Features
Platform Length: 160 m

Construction Method: Open trench method

Area: about 8,000 m2

Station depth: 23 m

No. of entrances: 2, one of which will be opened in future.