---
Successful and error-free entry of TBM to Haram-e Hazrat-e Abdol Azim station in Tehran metro line 6
Southern extension project of Tehran Metro Line 6
Southern extension project of Tehran Metro Line 6 with a length of about 6.6 km, including over 6 km long tunnel, 4 stations and 5 ventilators and emergency exits, starts from the southern end of Tehran Metro Line 6 (Dowlat Abad station) and after crossing Ghods Boulevard, Shahid Ghayouri Street and Abdol Azim Hassani Square reaches to the Abdolazim Hassani shrine at A6-4 Station.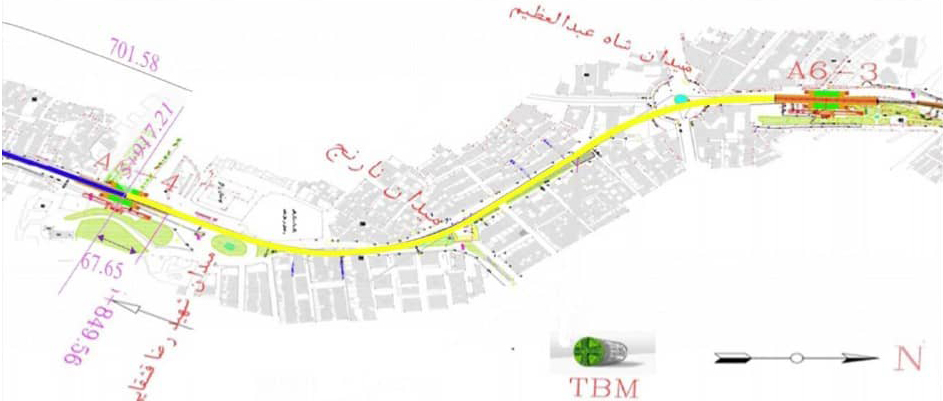 General information of Haram-e Hazrat-e Abdol Azim (A6-4) station
This station is the fourth station of the southern extension project of Tehran Metro Line 6, where the full face TBM after excavation of 5435 meters, passing three stations of Cheshmeh Ali, Ebn-e Babvieh and Meydan-e Hazrat-e Abdol Azim entered A6-4 station without any error presenting the efforts of the colleagues of Behro Consulting Engineers. This station is located at a depth of about 20 meters above the ground and currently construction of the main structure of ticket hall is underway with a progress rate of about 60%. Distance of this station and Meydan-e Hazrat-e Abdol Azim station is about 925 m which has been excavated in less than 5 months.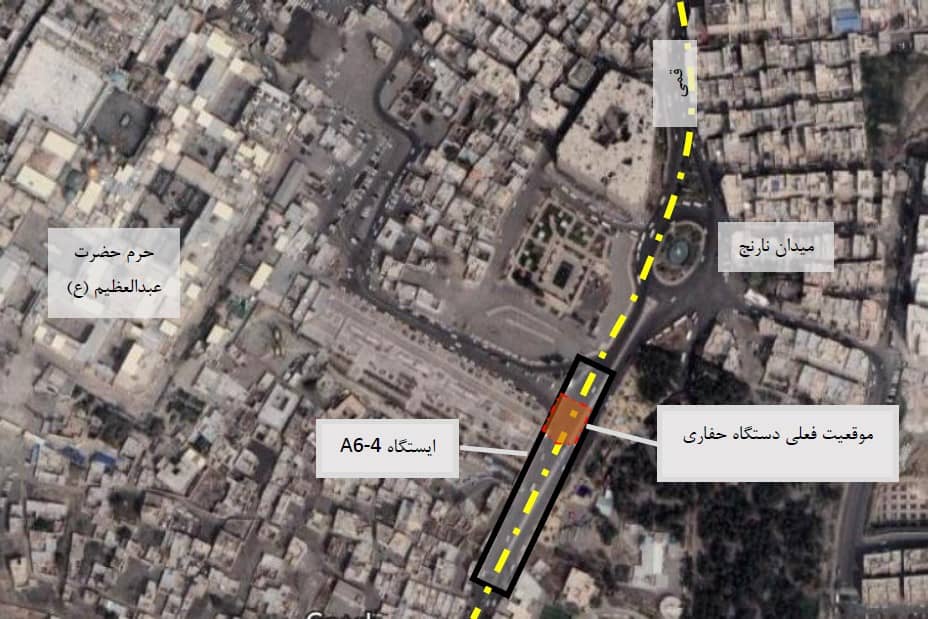 BOQ
Length of excavated tunnel: 5435 m;

Excavation: 360,000 m3;
Volume of grouted slurry: 26,000 m3;

Number of installed segment rings: 3,620 (32,580 precast segment);

Volume of concrete used to make prefabricated concrete elements: 66,900 m3;

Reinforcement: 6,500 ton;
Behro Consulting Engineers, as employer consultant in civil, equipment, rolling stock and operation engineering, plays a key role in leading and supervision of the project. Click here to contact Behro Consulting Engineers Company.